To monetize your site, you can employ a number of different tactics. Here are a few common ways to monetize your blog:
Advertisement
One of the most well-liked ways to monetize your blog is by displaying advertisements. Joining ad networks like Google AdSense, Media.net, or Ezoic will allow you to display ads on your website based on the traffic and content you produce. You receive payment when users view or click on these advertisements.
Utilising Affiliate Marketing
You can promote products and services on your website using affiliate marketing, earning money for each sale or recommendation made using your unique affiliate links. Join affiliate programmes to advertise products and services that are relevant to the theme of your website, such as Amazon Associates, Commission Junction, ShareASale, or ClickBank.
Collaborating with companies or brands
It is possible to work with brands or companies to create sponsored content for your site. This group includes compensated blog posts, sponsored social media mentions, and product reviews. The company will compensate you for promoting its products or services on your website.
Digital Products
You can utilise your blog to create and advertise digital products like e-books, online courses, or printables if you are an authority in a particular industry. This method of monetizing your website may be effective if you have a following of regular visitors.
Online Programmes
If you have significant expertise or experience in a certain sector, you can create and provide online courses on your blog. People are willing to pay for top-notch programmes that can help them learn new abilities or information, and online education has become more and more popular. To make your course contents available to your readers, you can create video lessons, downloadable tools, and other items and charge a fee for them.
Subscription or Membership Models
You can give readers exclusive access to your blog or premium content via a membership or subscription model. This can apply to premium products like articles, movies, classes, or other helpful things that are only available to paying members. You can create a paid membership area on your blog and charge a monthly or yearly subscription for access to premium material.
Featured Reviews
You can get money by writing sponsored reviews for products or services related to the subject of your blog. Businesses could offer you money or free products in exchange for a blog review of their products or services. Be careful to disclose any sponsored content to your readers in order to maintain trust and transparency.
Independent Writing
You can work as a freelance writer for other blogs, websites, or online publications if you have excellent writing skills. Many blogs and websites are constantly looking for fresh content, and they are willing to pay independent authors for great blog posts or articles. You might use your personal blog as a portfolio to showcase your writing skills and attract clients for freelance writing.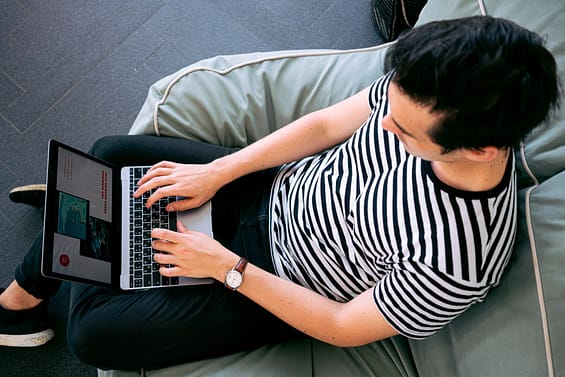 Advertised Content
If you have a big following on social media networks, posting sponsored content there can earn you money. Brands may ask you to promote their products or services on your social media platforms, and you can decide whether to charge for each sponsored post. You should be in compliance as long as you inform your followers when you post sponsored material and adhere to the policies of social media platforms.
E-commerce
You can set up an online store and sell products in that market if your blog focuses on a certain sector, such as fashion, beauty, or home furnishings. You can offer both physical goods like handcrafted items or clothing to your readers directly as well as digital goods like e-books or printables.
Fundraising or donations
If your readers like what they read, they might be willing to help you out by giving you money or taking part in a crowdfunding effort. You can use crowdfunding platforms like Patreon or Kickstarter or add a donation button to your blog to ask for contributions from your followers. Be careful to present reasons why your readers should contribute money to your cause.
Sponsored Workshops or Events
You can offer sponsored events or workshops that are pertinent to the subject of your blog by utilising your strong internet presence. You can work in collaboration with brands or companies to organise workshops, seminars, or events in order to cover costs and turn a profit. Then you can charge an entrance fee or solicit sponsorships.
Sell Your Blog
You might consider selling your blog if you've built a popular site with a significant readership and steady streams of income. Many business owners and investors favour profitable blogs as an investment. Either privately or through blog markets are the two ways you can sell your blog.